Now Offering Online & Office Counseling
Robert Hunt LMFT
for


Marriage Counseling


Philadelphia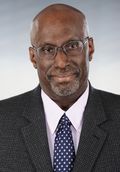 If you're looking for Marriage Counseling in Phila., PA, to deal with relationship problems, if you're feeling alone and isolated, I can help.
I specialize in couples counseling, and interracial couples with relationship problems. For individual and family problems, I use Family Systems Therapy for emotional trauma, and have expertise with adolescents with school issues.

Let me collaborate with you to help you meet your personal goals, and provide you with tools for effective communication and conflict resolution. My approach is to look beyond the individual to the wider family system, assisting clients in understanding the impact of their childhood and past relationships on their current difficulties.
When choosing a counselor, their wisdom, life experience, empathy and the ability to connect with you are as crucial as the skills they will teach you to manage your life.
My office is located near the Phila. Art Museum,
at  2401 Pennsylvania Ave., Suite 1-C-51,
Philadelphia, Pennsylvania 19130.
Free parking is easily available.
For your Free Telephone Consultation, please give me call
at 215-232-0179, extension 1.
If you prefer E-mail, use the contact form below.