Jennifer McCarron, LMFT


EMDR Trauma Therapist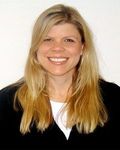 Are you  suffering from past trauma? Finding yourself triggered by memories that cause anxiety or fear?
Perhaps you are struggling with relationship problems.
Or looking to change your life.
My name is Jennifer McCarron, and for 30 years I have been dedicated to helping people live fullfilling lives. Contact me for a free phone consultation and explain how I can help you.
TEXT OR CALL

(215) 361-7654
I believe people create and hold on to core beliefs about themselves and others that "anchor" them in their lives. Similar to sand castles at the beach, our internal structures have been delicately built over time. Our attachment to these internal creations strengthens with time and becomes a blueprint to guide the many decisions needed to be made.

When people become "symptomatic" or unhappy with an event, a change or aspect in their lives, their blueprint doesn't help, and people begin to question their own beliefs and choices. People then develop "symptoms," such as self-doubt, anxiety, or sadness, that signal them to take another look at their lives.
An Individual & Family Therapist can help you understand your personal and family problems by explaining  The Family Dance.
Ever notice how easily
children can knock over the sand castles
they have spent so much time and effort to build?
Have you envied their ability to create, knock down, then rebuild their precious projects? This is because children aren't so attached to their creations. They let go easily, and find joy in rebuilding.
Children accept change more easily than adults. We adults become very attached to our own creations and often blinded to the possibilities of rebuilding or doing things a different way.
What does a Family Therapist do? Family therapy provides a safe environment and temporary structure for people during these difficult times. People can re-build and create new ways of being that are more effective for their current life.
I think relationship counseling should be tailored to each person's or family's goals by using a combination of techniques and styles that best suit their personality and needs. All facets of an individual or a family are important to consider: mind, body, relationships, spirituality, and culture. I always look at a client's struggle in the context of their relationships. I help clients alter negative thinking & behavior patterns, and use relaxation techniques to relieve stress and anxiety.
One of the things that alarms parents whose children I see is the danger posed by the internet. Click here for my article on Internet Safety for Children.
Most people already know what they need to do, but need the motivation, support, and feedback of a compassionate counselor to do it.
I would love to guide you in your unique journey towards greater health and happiness.
My office is located at

418 Stump Rd., Suite 207,
Montgomeryville, Pennsylvania, 18936.
Click here for a map and directions to my office.
Eugene Kayser, lic. Marriage & Family Therapist
418 Stump Rd., Montgomeryville, PA 18936
215-813-8633