A Good Marriage Counselor
Uses The Best Tools

For A Free Phone Consultation Call
(215) 813-8633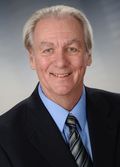 As a marriage counselor,  I'm always searching for new and better techniques that will benefit couples who seek counseling for affairs and lack of communication.

Lately, I've been working and training in the Gottman Method Couples Therapy system, and I believe it really helps save marriages.

What Is the Gottman Method?

Gottman Method Couples Therapy has evolved out of 40 years of research on why marriages succeed or fail, and developed into an effective marriage counseling method that will give you tools and strategies to handle conflict in your marriage.
Here's how it works:
Your First Assessment Session will be 90 minutes long. During that time, we will get to know each other. You will get to tell the story of your marriage, from both points of view, and express your areas of concern and your goals for treatment.
You will be asked to show me how you argue with each other, so that I can get some idea of your conflict styles. Then I will give you some written questionnaires to complete at home.
In the Second Assessment Session, I will meet individually with each of you to hear any concerns you may have, your thoughts, feelings and perceptions.
In the Final Assessment Session, we will all meet together, and I will give you my impressions and recommendations for treatment, and talk about your goals.
A Marriage Counselor Works
To Change Your Marriage,
Not You.

After all, we're talking about marriage counseling, not individual counseling. Many couples come in afraid that they are going to have to change their personalities. But your personalty is what makes you a unique person, and probably why your partner was attracted to you in the first place.

If we decide to work together, then the real work begins. We will have one hour sessions during which I will guide you and teach you how to handle conflict and the emotional flooding that comes out of it.
Throughout our work together, I welcome your feedback about what works and what doesn't. And the timing and pacing of sessions will always be under your control.
I would like to offer you a free phone consultation
because I believe you should interview your marriage counselor
to see if he or she would be a good match.
To make an appointment, give me a call at
(215) 813-8633
Or fill out the form below,
and I will get back to you quickly.
My office is located at:
418 Stump Rd., Suite 204,
Montgomeryville, PA 18936
For directions and a map to the Montgomeryville office, click here.
Eugene Kayser, lic. Marriage & Family Therapist
418 Stump Rd., Montgomeryville, PA 18936
215-813-8633