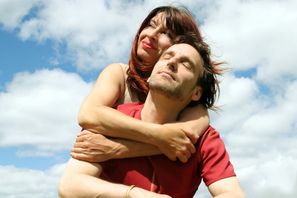 Four Marriage Strategies
That Work
So what are these Marriage Strategies? Well, they're not magic and they require hard work, a sense of objectivity and a willingness to change.
The four main marriage strategies are:
Strategy #1 - Calm Down. It sounds simplistic, but you really can control your body's reactions. Check your pulse to see if it has reached 95 to 100 beats per minute. For some reason, men's pulse rate leaps much higher than women's. Take at least a 20-minute break from the argument. You can use deep breathing or muscle relaxation techniques, or a walk around the block. When you are calm, you can resume the discussion.
Strategy #2 - Speak Non-defensively. Think positively about your partner. Use praise and express your admiration. Listen non-defensively, which means paying close attention to what the other is saying and not thinking up counter-arguments. Don't withdraw from your partner's anger. It may make you uncomfortable, but it won't kill you. Use positive feedback expressions, such as "I see,,,,", "Right. I hear you." And think before you speak; consider the possible impact of your words.
Strategy #3 - Validate. This involves letting your spouse know that you:
Understand what is being said.
Take responsibility for your actions.
Apologize and acknowledge your mistakes.
Compliment your spouse's handling of the event.
Do at lease the minimum type of validation.
Strategy #4 - Practice, Practice, Practice. These techniques won't be helpful if they are only used once. You need to use them over and over until they become automatic.
This is where you may need the help of a therapist or counselor who is specifically trained in the techniques of marital therapy.
Call
215-813-8633

for a free telephone consultation with
Eugene Kayser , MA, MFT
Licensed Marriage & Family Therapist
Eugene Kayser, lic. Marriage & Family Therapist
418 Stump Rd., Montgomeryville, PA 18936
215-813-8633