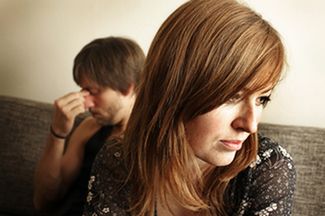 Marriage Counseling
Can Save Your Relationship
How do you know if you need Marriage Counseling?
Here are the four warning signs of trouble:
1. You see your marriage problems as severe.
2. Talking things over seems useless.
3. You start leading parallel lives.
4. You're isolated and lonely.
- John Gottman, Ph.D., "Why Marriages Succeed or Fail"
If these describe your relationship, then it's time to try Marriage Counseling. When both partners are willing to try, there are solutions to problems of poor communication, conflicts, and even infidelity. For ideas that work, take a look at this article on marriage strategies used in couples counseling.
There are lots of good articles on marriage on this site. Here are a few of the latest:
Good Marriage Or Failed Marriage?
What Works & What Won't
Is Marriage Really Good For You?
Let's talk about marriage, and (gasp!) divorce.
Why Do Some Marriages Succeed and Others Fail?
The Four Warning signs of Marriage Problems
Marriage and Family Counselors
are trained in the specialty of Marriage Therapy,
and have years of experience with couples and families in trouble.

We can help, but you have to make the first move.
For a free telephone consultation, call
Eugene Kayser
at 215-813-8633
You can also use the contact form below
to ask questions or to make an appointment.
Eugene Kayser, lic. Marriage & Family Therapist
418 Stump Rd., Montgomeryville, PA 18936
215-813-8633